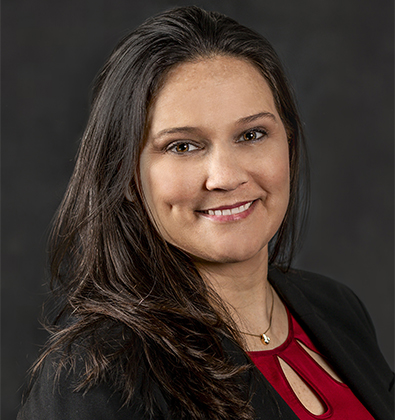 Kimberly Gunter is the Director of the Clinical Documentation Advisory (CDA) business unit. Her team delivers end to end project management, compliance, and education services to help clients stay abreast of ever-changing documentation compliance and regulatory requirements. Her team's work regularly includes helping clinical and business leaders improve clinical outcomes, patient and employee satisfaction and fair, full reimbursement.
Kimberly joined Corridor in 2016. Prior to her current role, she worked in clinical operations and quality roles. Before Corridor, Kimberly's experience included education, quality and technology development roles at industry-leading home care services companies. She is passionate about working with clients to improve productivity, reduce compliance risks and achieve financial success.
Kimberly received her Bachelor of Science in Nursing from The University of Southern Mississippi and her master's degree in Nurse Management and Executive Leadership from Sacred Heart University. She holds the ACHC Certified Consultant for home health, hospice, and private duty, and is certified as a Homecare Coding Specialist – Diagnosis (HCS-D), Homecare Coding Specialist – OASIS (HCS-O), and Clinical Documentation Improvement – Practitioner (CDI-P). She serves on the leadership and scholarship boards for Sigma Theta Tau, the International Honor Society for Nursing as well as on the BMSC committee for home health and hospice credentialing.
Kimberly is a U.S. Army veteran, having served in the US and Korea as a Combat Medic/EMT.
"Ever-changing regulations and guideline updates in the post-acute arena present constant challenges at every level in home health and hospice organizations. One of my strongest desires is to help as many agencies as possible understand of updates and how to incorporate those changes into the everyday management and operations."