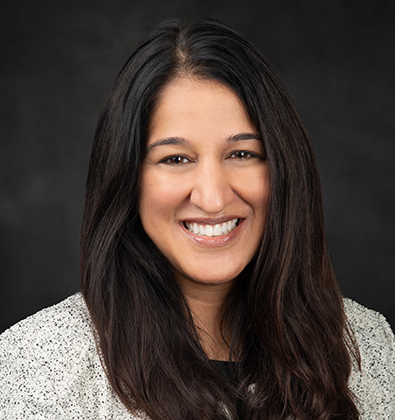 Seema is Corridor's Chief Information & Technology Officer. Her leadership responsibilities combine technology initiatives both inside Corridor and with clients and partners where Corridor's service and technical capabilities intersect. Using a "partner first" approach, Seema and her team manage over 40 enterprise applications and partners, substantial data interchange, hosting and analysis operations, and a substantial, SOC2-certified compliance environment to support Corridor's national and global operations.
With over 20 years of technology leadership experience, Seema's industry experience includes healthcare, child welfare, and media / entertainment industries. Prior to joining Corridor, Seema led technology at Southern Healthcare Management and Consulate Health Care, two national healthcare providers, where her experience included enterprise data & applications, project portfolio management, infrastructure, new technologies and integration of several large acquisitions. She also worked for Disney, supporting technology initiatives for Disney parks and resorts globally. Seema is passionate about transforming businesses by using technology as a strategic driver, streamlining & automating business processes and creating business value with innovative technology solutions.
Seema holds an MBA and Master of Health Administration from the University of Florida, a Master of Management Information Systems from the University of Central Florida and a BS in Biology from the University of Miami.
"As a tech enabled partner, Corridor's goal is to provide efficient, streamlined, and cost-effective solutions for our clients. But technology itself is not the point – it's all about Corridor using and deploying technology in a seamless, almost enviable way so all our clients see is predictable, reliable services to empower their patient care and their business success."