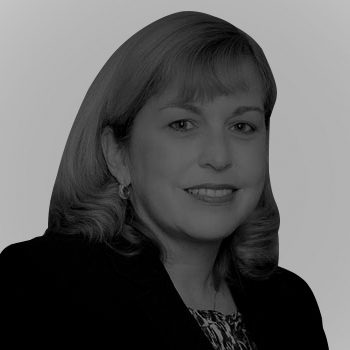 Mary Morrisey-Gabriel
Vice President of Professional Services
---
Mary recently joined Corridor through the acquisition of Transpirus where she was the Chief Sales Officer for four years. Prior to her role as CSO, Mary was a Strategic Advisor to Transpirus since its divestiture from Gentiva Consulting in 2012. Formerly, she was the Chief Sales and Marketing officer for Gentiva Health Services from 2001 – 2007 and supporting Gentiva with the Healthfield acquisition through 2009. In her role at Transpirus, she was responsible for the development of the brand, all sales and marketing, and the development of strategic partnerships and solutions oriented programs for all of their clients. Today, Mary is directly responsible for all marketing activities at Corridor. She has a strong background in Home Healthcare and her focus will be the development of Corridors marketing platform, new products and the development of innovative client solutions to respond to the ever changing needs of the homecare industry .  Mary was also the Chief Sales and Marketing Officer for Home Physicians dba Alegis Care, developing new service lines focused on chronic care management until it was sold to Healthspring in 2013. Prior to healthcare, Mary worked for Olsten Staffing Services & Adecco from 1993-2001 with her last role being Senior Vice President of North American Sales for Adecco.
"Corridor is the trusted partner healthcare providers can turn to for help in this era of unprecedented change."
Explore Corridor's Solutions
Share This Story, Choose Your Platform!