Clinical Documentation Advisory Services for Hospice
The hospice regulatory environment is ever-changing and becoming more complex – and the financial consequences more severe. Staying proactive is key in positioning your agency for success.
Corridor's clinical documentation experts provide a deep review of clinical documentation to ensure quality, minimize risk and improve outcomes. Utilizing proprietary software, we provide detailed data tracking of complex clinical documentation reviews to identify training needs and enable collaboration among Corridor and your team.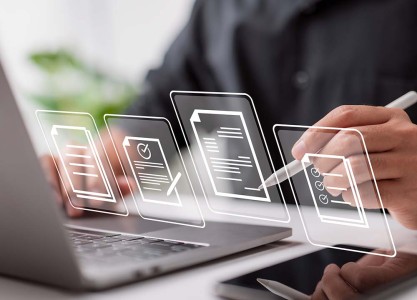 With a partnership-first approach, we'll help you:
Obtain the highest level of accuracy

Identify areas for improvement/education

Work faster and more efficiently

Position your agency for success
We customize chart reviews specific to your needs. Our services include:

About Us
Founded in 1989, Corridor is the nation's leading provider of tech-enabled coding & clinical documentation review, revenue cycle, compliance, technology and education services to healthcare partners delivering home-based care.
For more than 30 years, our team of operating executives, clinicians, and nationally renowned industry experts have partnered with provider organizations of all sizes to resolve the unique challenges of caring for patients in the home.