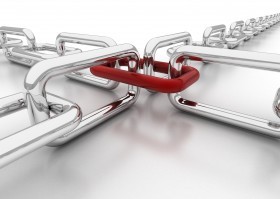 Under PPS reimbursement methodology, your bottom line is closely tied to your clinician's front line patient assessments, coding and clinical documentation. Comprehensive patient assessments and precise OASIS documentation also drive patient outcomes and accuracy of quality measures. Utilization management strategies, workforce design, efficient workflow processes and productivity are critical factors in the success of any home care operation. For almost 30 years of proven success in clinical operations, Corridor provides clinical solutions to help your agency sustain financial performance within regulatory guidelines while improving quality outcomes. From comprehensive workflow process assessment to clinical chart review, coding solutions, clinical audits, accreditation readiness, productivity analysis and staff modeling, Corridor has the expertise to help. Corridor solutions for clinical operations drive industry compliant reimbursement management strategies, implementation of proven practices and effective workflow processes for enhanced efficiencies and sustainable financial performance. Reach out to Corridor for practical home care and hospice solutions with measureable results.
OPERATIONS ASSESSMENT
Corridor home health and hospice clinical and administrative operations specialists provide a comprehensive assessment of all components of your agency operation. Our proven assessment process focuses on identifying opportunities to streamline workflow, establish appropriate staffing ratios and eliminate redundancies while improving quality and financial performance.. Corridor' experienced team traces workflow from referral to cash posting and provides practical, real world solutions for improved efficiencies and cost effectiveness.
WORKFORCE DESIGN AND DELIVERY
For almost 30 years of experience designing and implementing effective staffing models, Corridor can help you identify appropriate staffing ratios, opportunities for improved workflow processes, and assignment of role accountability to drive cost effective care delivery models that generate positive patient outcomes and improved compliance oversight. Our models and recommendations are based on real world experience and proven implementation practices. The Corridor team not only has the expertise for workforce design, but can apply our proven project management skills for effective delivery of staff model implementation and change management.
COMPLIANCE AND REGULATORY
Compliance and Regulatory:Corridor provides compliance solutions to help minimize risk and preserve your organization's valuable assets. From complete compliance program oversight and outsourced coding services to periodic clinical, billing or coding audits to recommendations for continuous improvement Corridor can help. Explore the possibilities of end-to-end compliance program solutions with Corridor.
CLINICAL DOCUMENTATION REVIEW AND CODING
Corridor Solutions for Coding help you preserve revenue, minimize risk and identify staff education opportunities. Led by an experienced home health master's prepared nurse who holds HCS-D and COS designations, in collaboration with a team of RN Certified Coders, our approach partners with you to ensure supportive clinical documentation and timely, compliant coding. From end-to-end outsource solutions to periodic audits, trend analysis and staff education, Corridor provides the hospice and home health support you need to ensure appropriate reimbursement, preserve revenue and minimize risk.
CHART AUDITS
With a skilled team of tenured home health and hospice RNs, many of whom hold HCS-D and COS designations, Corridor can provide periodic chart audits to evaluate compliance with Medicare Conditions of Participation, quality of clinical documentation in support of billing submitted to Medicare and coding accuracy. From evaluation of level of compliance to potential RAC risk, utilization strategies, coding accuracy and quality of documentation, Corridor can help. Our goal is to help you identify areas of potential vulnerability, improve staff education, promote better home care compare outcomes, obtain appropriate reimbursement and mitigate risk.
DUE DILIGENCE
Buyers engage Corridor to evaluate acquisition opportunities, provide comprehensive clinical due diligence services, advise them in a transaction and support integration planning. Sellers engage us to identify opportunities to improve operations, leverage strengths and mitigate risk under stringent due diligence processes. Sound business decisions can only be made when all facts and data are analyzed and validated. Count on Corridor to identify clinical strengths, weaknesses, opportunities and risks associated with your targeted investment or acquisition.
TRAINING AND EDUCATION
Appropriate reimbursement and quality patient outcomes begin with your front-line clinicians. Often agencies don't have the time, resources or expertise to invest in clinician training needed to ensure long term agency success. What your staff doesn't know CAN hurt you in terms of reimbursement, quality reporting and compliance with Medicare Conditions of Participation. Corridor provides on-site facilitated and web based training to educate agency staff on best practices for home health and hospice. From OASIS Assessment Strategies to Compliance, Coding and Care Coordination, our skilled training team can support staff education. In order to help you sustain results achieved through front line training, our team provides on-site coaching and mentoring to advance Clinical Management and Agency Director effectiveness.