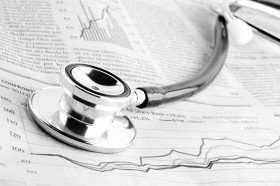 Corridor provides a wide range of financial solutions and expertise to successfully manage the reimbursement pressures faced by home health and hospice organizations. Our dedicated, tenured team of home care finance experts understands the complex reimbursement environment and cost management challenges specific to the industry. We provide in-depth analysis, identify opportunities, and prepare recommendations based on industry best practices to help your organization achieve a balance between optimal patient care and sustainable financial performance.
Corridor Solutions for Financial Services include:
FINANCIAL PERFORMANCE OVERSIGHT
Accurate data and sound financial management practices are critical to the success of any organization. Corridor' financial performance oversight solutions help home health and hospice agencies improve reimbursement management and maximize bottom line performance. Our monthly financial preparation and analysis services provide results in an accurate and meaningful format that allows agency leadership to understand how clinical and operational decisions impact financial outcomes. Corridor' straightforward approach to financial reporting and analysis also integrates industry-specific best practices, key performance indicators, and peer benchmarks into actionable items to improve financial performance and guide decision making within your organization.
MERGERS AND ACQUISITIONS
Corridor has developed a comprehensive, scalable multi-disciplinary process to support home care providers and investors in due diligence, integration, and positioning for sale. Our clients count on us for sound, objective advice, integrity, and experience. Buyers engage Corridor to evaluate acquisition opportunities, provide comprehensive due diligence services, advise them in a transaction, and support integration planning. Sellers engage us to identify opportunities to improve operations in order to leverage strengths and mitigate risk under stringent due diligence processes. Sound business decisions can only be made when all facts and data are analyzed and validated. Count on Corridor as your trusted advisor in mergers and acquisitions matters.
HOME CARE FINANCIAL NAVIGATOR™
Home care Financial Navigator™
BENCHMARKING ANALYSIS
Corridor benchmarking analysis solutions allow home care agencies to assess their key financial and statistical metrics against those of their industry peers. Benchmarking analysis can help reveal areas for improvement, predict future performance, and determine new opportunities for growth. Crucial home health indicators include payer mix, cost structure, gross margin, cost per visit, and several PPS metrics such as case mix weight, recertification rate, visits per episode, and episodic reimbursement, costs, and margin. Hospice indicators include levels of care, cost structure, gross margin, cost per patient day, and several statistical metrics such as lengths of stay and admitting diagnosis mix.
FORECASTING AND BUDGETING
Forecasting and budgeting for home care present a challenge unique from other healthcare sectors. Projections of Medicare home health revenue require an understanding of PPS reimbursement methodology as well as knowledge of ongoing reimbursement refinements. Likewise, the hospice industry faces imminent changes in reimbursement methodology that add to the complexity of predicting future results. And both service lines share distinct cost structures that set them apart from other healthcare providers. Corridor provides the experience and insight to guide your financial decision making process, whether you need assistance with strategic forecasting, budget planning, or pro forma development to determine the feasibility of new growth opportunities.
REVENUE CYCLE MANAGEMENT
Corridor Solutions for Revenue Cycle Management link you to best practices for end-to-end management of the billing and collections process. With a dedicated, tenured team of home health and hospice revenue cycle management experts as well as strong payer relationships, we help clients improve cash flow, minimize billing compliance risk, and achieve better bottom-line results.