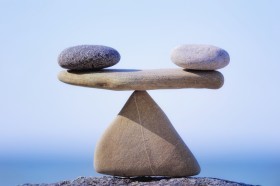 Cash flow is critical to the success of any home health or hospice operation, and revenue cycle management outsourcing to Corridor is a proven way to accelerate cash flow and maximize collections. Corridor employs a dedicated, tenured team of home healthcare revenue cycle management and hospice experts who understand the dynamics of Medicare, Medicaid and Commercial billing and collections. We apply our significant expertise, best practice processes and key performance metrics to accelerate cash flow, maximize collections and reduce bad debt. Outsourcing your revenue cycle functions to Corridor is a flexible, practical and affordable solution that allows your organization to focus on its core business – better delivery of clinical services and outcomes for your patients. Let us help you maximize your cash flow results!
Corridor Solutions for Revenue Cycle Management include:
BILLING AND COLLECTIONS
The Corridor team has been providing home health and hospice billing and collections services for almost 30 years. Outsourcing these critical functions to an experienced, professional team of revenue cycle experts helps ensure accelerated cash flow and improved cash collections while minimizing compliance risks. Our team of home care and hospice revenue cycle experts understands best practices in home care billing and collections processes, maintains strong payer relationships and remains up to date on ever changing regulatory requirements.
CASH POSTING
As a component of our end-to-end services, Corridor' experienced team of home health and hospice revenue cycle experts posts all payments to applicable patient accounts within two business days of receipt of data required for cash posting. We maintain accurate records pertaining to billing, billing adjustments and cash collections for our clients.
ICD-10 CODING
Coding to the highest level of specificity is critical to appropriate reimbursement and managing compliance risk. Corridor employs experienced RN certified coders to ensure accurate coding and comprehensive clinical documentation review. From end-to-end outsource solutions to periodic audits, Corridor is your trusted partner in coding accuracy for home health care and hospice organizations.
ACCOUNTS RECEIVABLE RECOVERY
System transitions, staff turnover, training issues and rapid expansion can quickly result in a backlog of outstanding claims. Often home care billing staff members lack the time or expertise to research and resolve claim issues, and timely filing limitations can turn unpaid claims into write-offs. Corridor' experienced resources provide end-to-end receivables collections services, from identifying unpaid claims, resolution of denials and cash collections. Don't risk your revenue to timely filing limits. Call Corridor for professional, timely and effective accounts receivable recovery services.
REVENUE CYCLE ASSESSMENT
Corridor employs experienced home health and hospice revenue cycle process subject matter experts who understand best practice processes for payer file maintenance, billing, collections and cash posting. If you are experiencing sluggish cash flow, process inefficiencies, or staff turnover, call on the Corridor experts for a comprehensive revenue cycle assessment.