Implemented in January 2020, the Home Health Patient-Driven Groupings Model (PDGM) is the case-mix classification used for home health provider reimbursement determination. PDGM relies heavily on clinical characteristics, and other patient information to place home health periods of care into meaningful payment categories basis for reimbursement. More detailed information on PDGM can be found here.
Under PDGM, CMS is focused on controlling costs while improving the level of care, working to achieve that goal by gathering more detailed and comprehensive data about quality of care.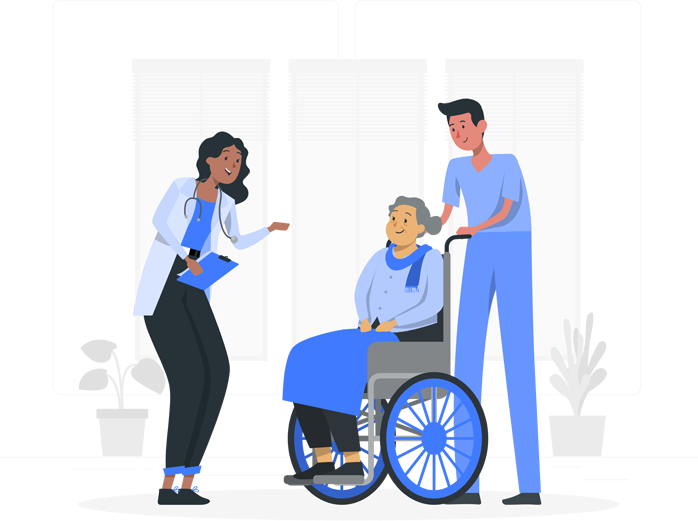 Success under PDGM is achieved by:
Focusing care on the types of care where the HHA performs best

Learning from successes

Applying those same practices to improve performance in other areas.
In short, providers that can provide value care to patients at the highest quality level while simultaneously achieving good outcomes will be successful under PDGM.
PDGM is a complex new model which is critical to your success, both for reimbursement and quality measurement – and many organizations can benefit from partnering to achieve the greatest possible success under PDGM.

Delivers coding expertise relevant to PDGM's increased specificity drivers, and who and appreciates the relationship of diagnostic codes to the Plan of Care

Finds opportunities to leverage the new and modified diagnostic codes for better performance under PDGM

Helps ensure clinical documentation – especially completeness and specificity – support claims under PDGM

Knows how to gather and leverage performance data to track your performance under PDGM, identify areas for improvement and drive positive changes for your organization

Understands the role that disease management programs and care pathways play in quality outcomes, and can help you build your business in your areas of strength (e.g. neurology, physical therapy, cardiopulmonary)
Explore Corridor's Solutions
Contact Us
Find out what our experts can do for you.